MCBDD Luncheon - September 2020
Wednesday, September 23, 2020 (11:00 AM - 12:00 PM) (CDT)
Description
featuring:
Varuna Singh, Deputy District Engineer - Houston, Texas Department of Transportation (TXDoT)
Vanessa Holt, Editor - The Woodlands, Community Impact Newspaper
It's no secret that Montgomery County is growing. So where is the next big boom? How will we address the bottlenecks? Our panelists have their ears to ground!
Join us as they discuss expansion plans and transportation projects on the horizon for Montgomery County and surrounding areas. This is a must-see for developers and home builders of all sizes.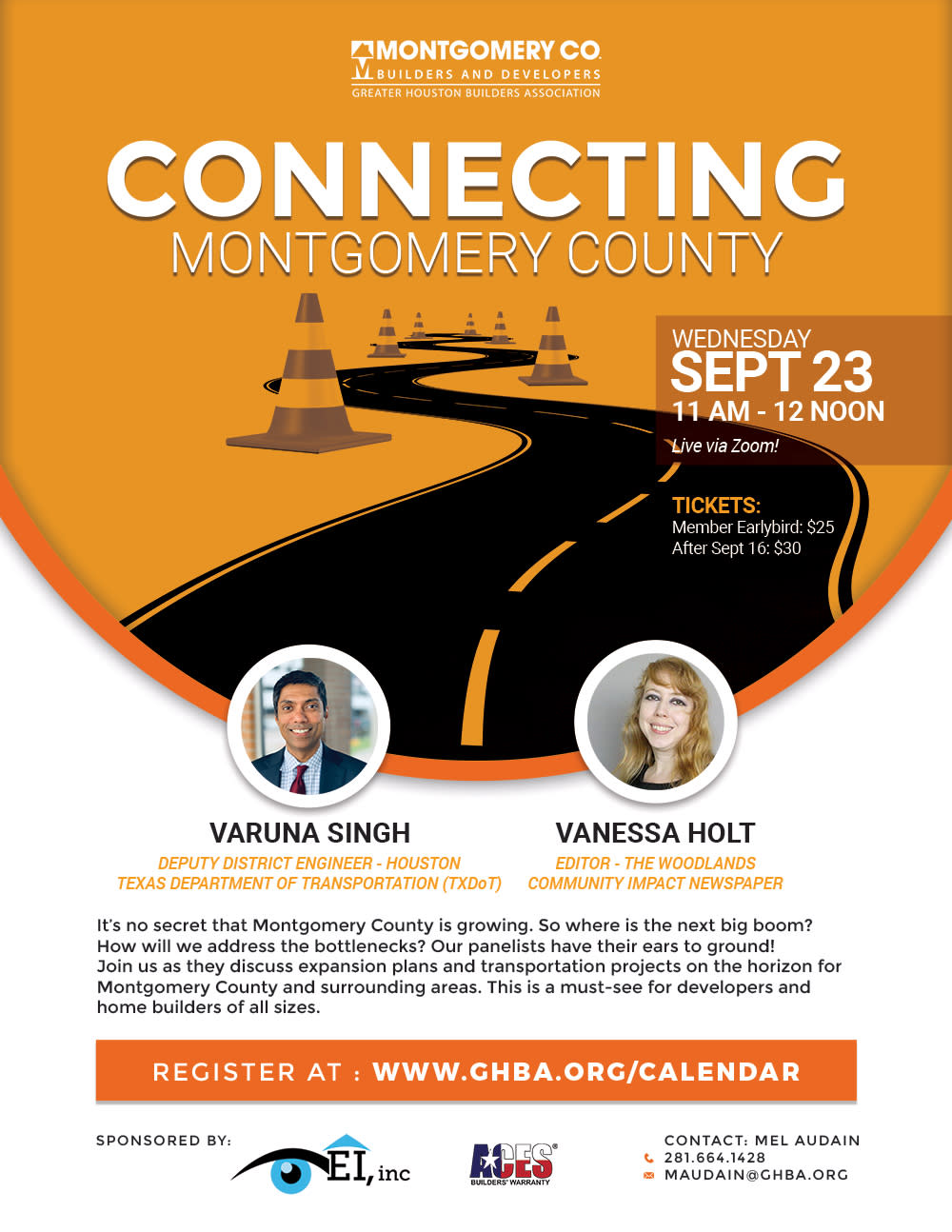 Sponsors
MCBDD Luncheon Sponsor
MCBDD Luncheon - TableTop Sponsor
ACES Builders Warranty, Inc.
Categories
General Event
Councils & Committees