Associate Council January 2021 Meeting
Thursday, January 7, 2021 (12:00 PM - 1:00 PM) (CST)
Description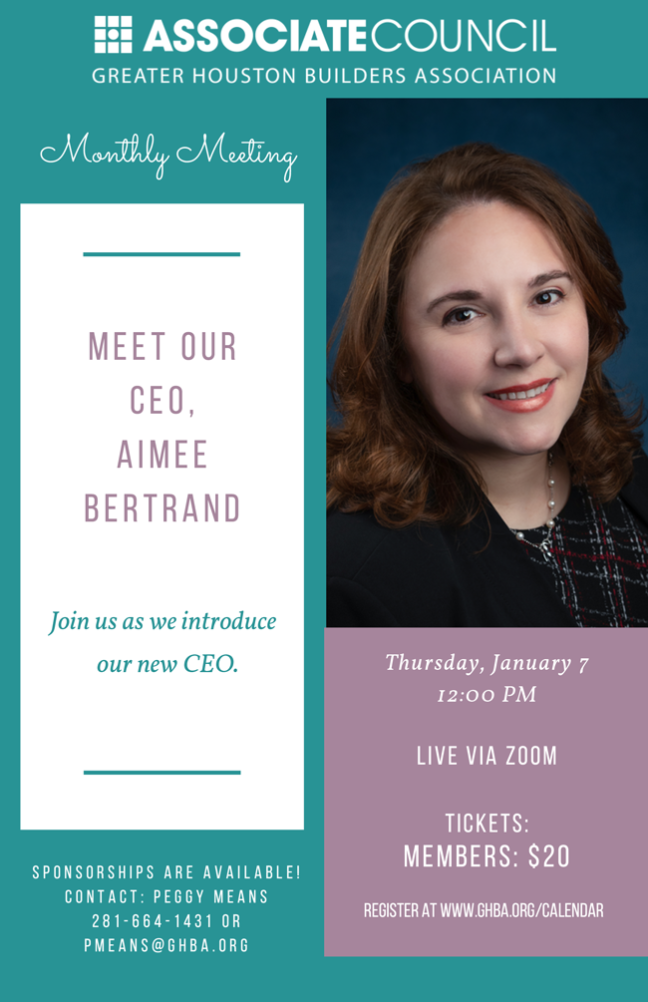 *IMPORTANT* After purchasing, you will receive a confirmation email containing a link and the instructions to get registered with Zoom for this webinar. You MUST be register in advance with Zoom to be able to attend the webinar.

**Refunds for cost of participation are only available if cancellation notice is provided at least 7 days prior to the event
**Payment is required at time of registration.**
*Must be logged in to register.
Zoom Meeting

Categories
General Event
Councils & Committees